Absolutely Fantastic
Absolutely fantastic, would highly recommend. Alex Stone was the recruitment consultant looking after me, and he did an amazing job. He took the time to really listen to what I was looking for in my next career. He was highly professional and kept me up to date on everything as it happened. He worked tirelessly to make sure I had suitable interviews lined up and that I was properly prepared for them. No question was too silly and he was always on hand whenever I called him for help. I ended up with an offer from an amazing company that I start with next week and I cannot wait. I owe a lot of my success to Alex for his efficiency and knowledge. Thanks again Alex and the rest of the team at SW6.
SW6 Genuinely Care
SW6, more specifically Lauren, got me interviews with some of the best recruitment companies London has to offer. I was given a mass of extremely useful advice and information throughout all stages which complemented my own research and approach massively. Moreover, Lauren seemed to genuinely care about securing her candidates with A) good positions and B) positions that actually match the candidates' preferences. This is becoming increasingly rare in recruitment and as such, for anyone looking to get into recruitment I couldn't recommend Lauren and SW6 enough.
Great Experience
I had such a great experience with this company working with Samuel and Chelsea! They helped adjust my CV to be more suited for the jobs I was applying for, they set up tonnes of interviews for me within a week and always gave me a call before I went in to prep me and give me tips about the company. I received a great job offer from an amazing company within 1 week of my interviews! Highly recommend this company and trust their process!
Above and Beyond
This is my second time being placed through SW6 and it was just as fab as the first time. Katie Alder responded to an email I sent through and from there she was absolutely amazing throughout the process. Taking the time to really find out what I wanted out of my next role, she went above and beyond to give me so many opportunities to find the right fit. She's an absolutely lovely person and it was so great to work with her! After a ton of interviews and thorough discussion, I'll be starting my new role soon! Many thanks to Katie and SW6!
Exceptional
Thanks to Caroline's exceptional help, expertise and advice, I was able to secure a fantastic opportunity as a Project Manager with Mediaplanet. I was based in Hong Kong when we first came into contact, but from our first correspondence, Caroline was able to assess my skills and personality against her clients' requirements despite the distance, and shortlist me for a position that, once I read the job specification, I knew that I would hugely enjoy were I to be successful. She secured me an interview and guided me through the whole process meticulously, assuaging my worries with accurate and useful information from her relationship with the client and understanding of the industry itself. I am incredibly thankful for Caroline's guidance and assistance, and would wholeheartedly recommend her to any recent university graduate seeking a position in media sales.
Incredibly Helpful
I would definitely recommend SW6 as a great option when looking for a job, from start to finish Caroline was incredibly helpful, warm and willing to provide all the information required so that I felt confident going for my new role.
The job search you entered produced no results today. You can set job alerts for the kind of job you want and we will email them to you as we get them, or you can bookmark us and check back as you and when you wish.

Discover more about SW6, the recruitment and sales sectors,
and how to develop your career.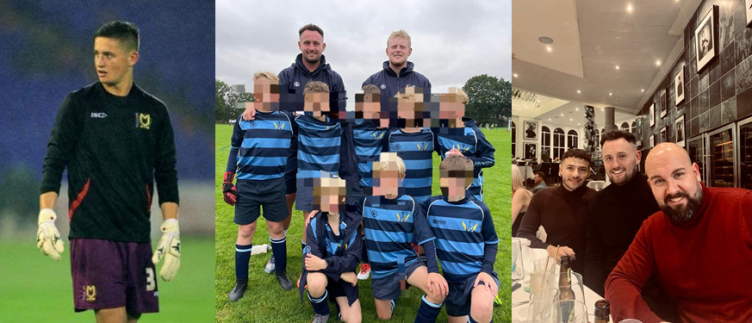 123123
22.05.2023
My first 6 Months in Recruitment…
After spending four years in the teaching field, I transitioned into the recruitment industry. The transition has been a mix of both new and challenging experiences, and have helped me thrive in working with clients and candidates.